This event has already occurred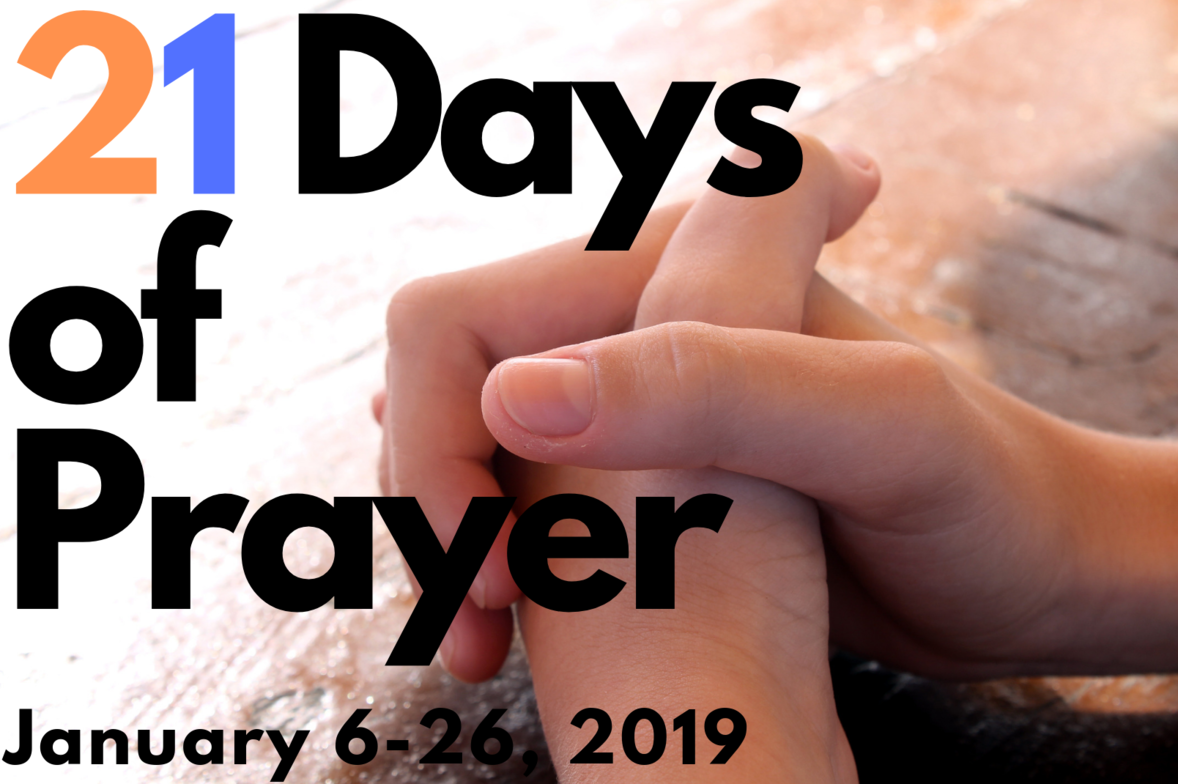 Save to your Calendar
SEEK HIS FACE
Saturday, January 26, 2019 @ 7:00 pm
We will conclude our 21 Days of Prayer journey with an All Church Prayer Encounter. We will join in concert to seek God's face concerning our church's ministry, leadership, community and nation. We will also pray for the sick, as well as seeking the filling of the Holy Spirit.
The church will be open for prayer from 9 am - 3 pm weekdays, as well as Tuesday and Thursday evening from 7-8 pm & Saturday evening from 7-8 pm.
Click HERE to submit a prayer request.
Download the Prayer Guide below.